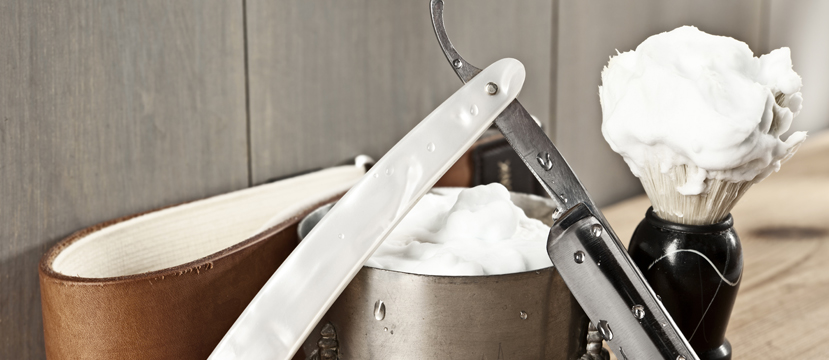 Badger Hair vs Synthetic Bristle - How do you decide?
Which shaving tool should you use?
There is no hard & fast answer, it usually comes down to personal preference.
Badger hair shaving brushes are widely regarded as the ultimate traditional grooming tool. There are various different grades of badger hair within our brushes. Best badger brushes are made with the finer, more pliable hairs of the badger's body whilst Pure badger brushes use the most common hair from the underbelly of a badger. Silvertip badger brushes tend to be the most expensive, as it's the most rare type of badger hair used, and these differ slightly in appearance from the other two as the tips of the hair are naturally white. Simpson also procures a High Mountain White Manchurian Badger, used in our Special & Limited Edition brushes only.
The benefits of using a Badger hair shaving brush in general are that it works your preferred shaving cream or soap into a rich lather & holds moisture & heat superbly during the shave. Due to the slightly coarse nature of badger hair, badger shaving brushes can also act as a mild exfoliator. 
In recent years a new generation of shaving brushes have been developed, manufactured from custom-made synthetic bristle. Due to badgers being a protected species in North America and most of Europe, the largely successful appearance of quality synthetic bristle shaving brushes has now opened up an alternative & very functional product. Simpson has been working tirelessly over the past decade to manufacture the finest synthetic brushes available to the market.
Synthetic bristles are super soft and offer a certain amount of resistance to raise the beard up and prepare it for shaving. Not as exfoliating as Badger, you will still need to keep up your washing and exfoliating routine to fully prepare the skin for shaving. as the bristles are non-absorbent, synthetic bristles often require less shaving cream or soap to generate a fine, rich lather.
A synthetic shaving brush is ideal for those who are worried about the provenance of badger hair & those seeking a luxuriously soft shave with relatively little maintenance.