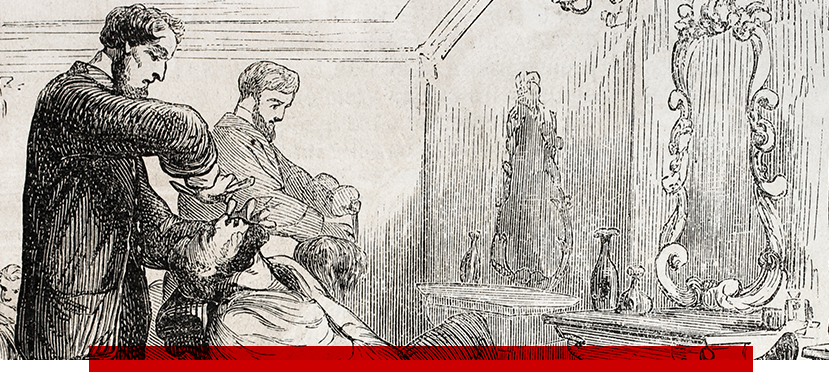 A. E. Simpson Company History
The history behind the world's oldest shaving brush manufacturer.
Many of the shaving brushes which work up lather on the faces of the world's most recognized & distinguished gentlemen, or are plied with dexterity by the more sophisticated & skilled barber, can trace their origins back to the Isle of Man. The badger hair shaving brush is a supreme instrument in the gentleman's arsenal of shaving requisites and a potent symbol of masculine presence in any bathroom.
Simpson shaving brushes are widely regarded & acknowledged as being the finest in the world, particularly by the more discerning or dedicated grooming aficionados. The company has a deep rooted heritage within the shaving industry and is generally spoken of as being the benchmark when it comes to the production of precision, high quality shaving tools.
Scotsman Alexander E. Simpson began making shaving brushes in Clapham, London in 1919. In 1929 the company first exhibited at the British Industries Fair. The first listed registered address recorded for Simpson Shaving Brushes was 53 High Street, Clapham, London, SW4.
After his factory in London was destroyed in the 1941 Blitz, Simpson moved his company to Nimmer Mills, Chard, Somerset. A 1963 issue of the magazine Gentlemen's Quarterly mentioned Ivory-handled Simpson (of London) brushes and the motto "may not need replacing in your lifetime". This commentary stills remains true to this day.
The Nimmer Mills incarnation of Simpson shared production facilities with the Coates company. In 1990 the two companies entered into a receivership agreement from which they were purchased by David Carter and Francis Woodhouse. Following the retirement of the elderly business owners, the Simpson name was purchased in May 2008 by Progress Shaving Brush (Vulfix) Limited, another very highly respected brush manufacturer in their own right, based at the centre of the British Isles on the beautiful Isle of Man.
Today we are perhaps the only remaining manufacturer of genuinely hand-made shaving brushes within Great Britain and the British Isles. Our extensive range of products in a large variety of styles & materials make Simpson the number one choice when selecting your next brush.